Save the date ! 
Eve Mo Yoors | photographer | Switzerland
My Daily Life is Not Yours
Opening April 12th | from 6pm 
April 12th – May 5th | Tuesdays and Fridays | from 5pm to 7pm or on appointment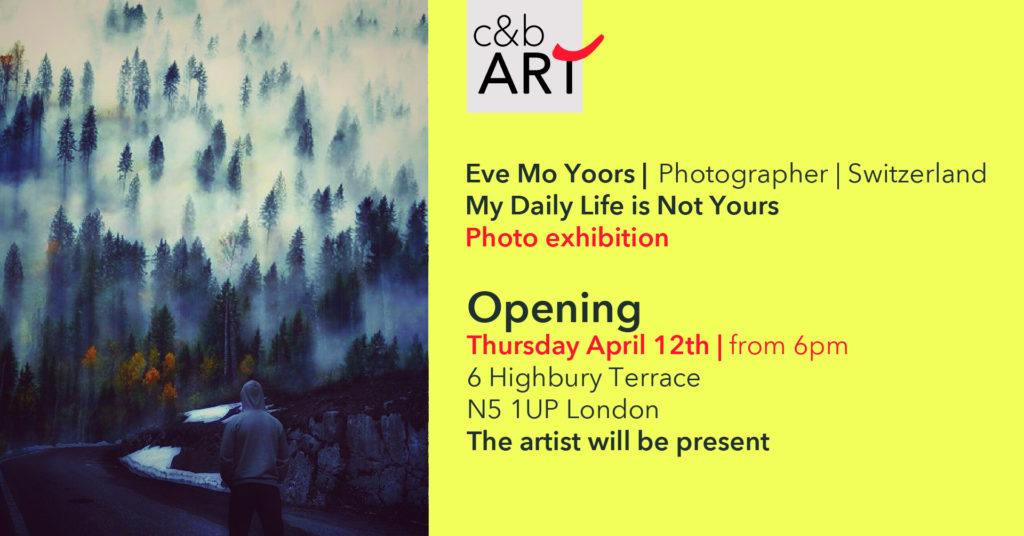 Me and you are concerned by EVE MO YOORS' photographic work

EVE MO YOORS acts like many of us: she takes pictures and posts them on social networks.
EVE MO YOORS does not act like most of us: she takes very personal pictures and chooses with great attention those she publishes on social networks.
By adding a personal touch to the images she catches in her close environment, EVE MO YOORS aestheticises and poetises her daily life, and thus reveals her inner world.
EVE MO YOORS' work in progress questions us about the meaning of photography and the place this medium holds in today's world, where taking pictures seems often synonymous with existing.
EVE MO YOORS lives and works in Switzerland. In a bilingual town set between mountain and  lake : Biel/Bienne. Besides her passion for photography, Eve is also a musician, singing and playing keyboard. She and her drummer are often invited to perform on European stages.
In life as in art, Eve Mo Yoors likes to move herself on frontiers.
Christine Burkhard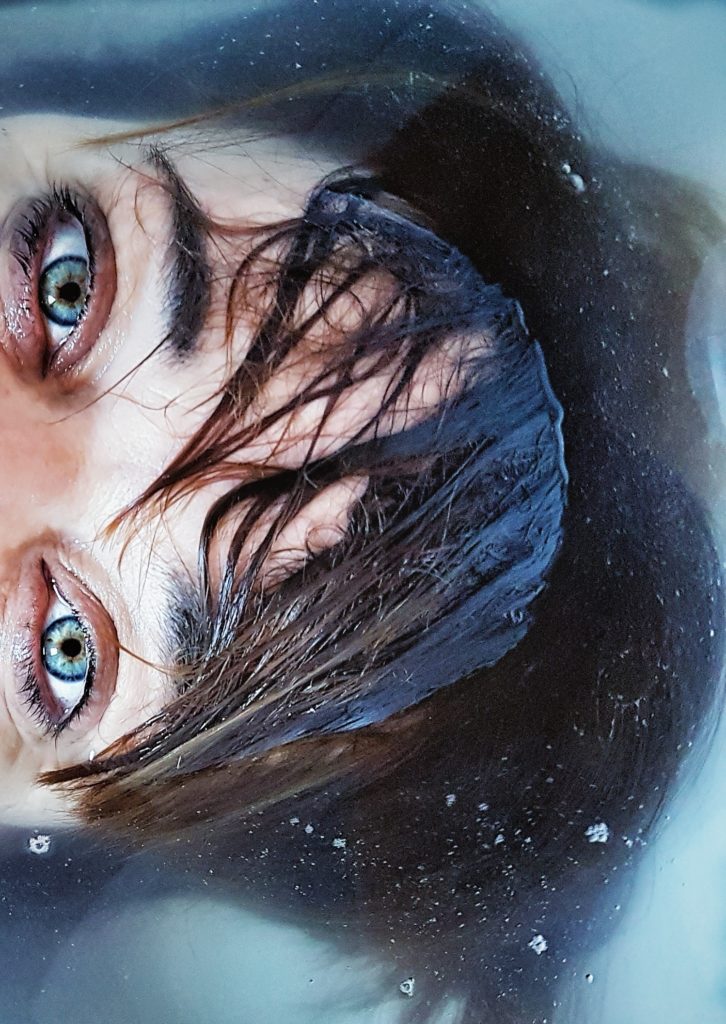 About my photographs
For almost every moment of my childhood, my dad took a photograph. My mum kept some of them secret and for my 20th birthday she gave me an album made out of family pictures I had never seen before.
It's part of my daily life and routine to take pictures both of the significant and the insignificant. The only difference with my father's attitude is that for me the aesthetic of the pictures is as important as the memory itself. My phone gives me the opportunity to capture moments I would never get otherwise. My pictures tell a story, mine. Just as a diary is personal to the writer, my works are unique to me, they tell my story. My daily life isn't yours.
Eve Mo Yoors, artist
_________________________________________________________________________________________