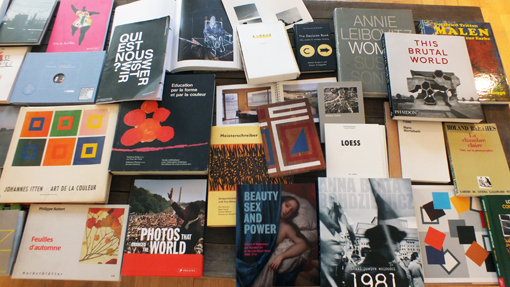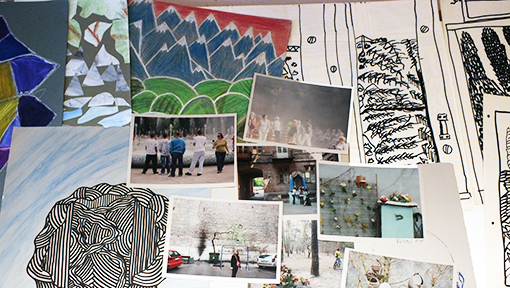 Share your experience to progress quicker !
Class #4 | Open Art Studio
Class code |  ART TANK
Day |  Not yet known
Times |  Not yet known
Experience level |  All levels
Fee |  Not yet set
Visit our Art Studio !
We gladly arrange a tour for you.
Short description
> Our studio is an open space.
> We offer guidance and advice to those who wish it.
> Constructive interactions between participants are encouraged.

Learn more about our studio ART TANK
> Our art studio is an "art tank", that is to say a place where ideas and projects sprout thanks to the interaction between participants.
> Projects and techniques are freely chosen. Participants will be supported in their choices by the teacher who is always present.
> Progression of each project is supervised and feed back is given, allowing participants to take advantage of various visions discussed among group members broadening their creative potential.
How studio ART TANK works
> Studio ART TANK accommodates a maximum of 10 people.
> A reservation by email or by phone is required.
> Basic technical equipment is available to participants.
Partagez vos expériences pour progresser plus vite ! 
Cours #4 | Atelier libre
Code du cours | ART TANK
Jour |  Pas encore défini
Heures |  Pas encore définies
Expérience requise |  Tous niveaux
Prix |  Pas encore fixé
Visitez l'atelier !
Nous organisons volontiers une visite de l'atelier pour vous
Bref descriptif
> Notre atelier est un espace libre.
> Nous proposons encadrement et conseils à ceux et celles qui le souhaitent.
> Les interactions constructives entre participant-e-s sont encouragées.

En savoir davantage sur l'atelier ART TANK
> L'atelier se veut un "art tank", c'est-à-dire un lieu où germent des idées et des projects grâce aux interactions entre les personnes présentes.
> Les projets et techniques peuvent être librement choisis pas chacun-e. Les participant-e-s peuvent également se faire épauler dans leurs choix par le professeur toujours présent.
> La progression de chaque projet est suivie et commentée pour permettre à chacun-e de profiter des divers regards et élargir son potentiel créatif.
Organisation de l'atelier ART TANK
> L'atelier peut accueillir 10 personnes au maximum.
> Une réservation par mail ou par téléphone est requise.
> Un matériel technique de base est à la disposition des participant-e-s.