Hi dear art fellows,
I'm so happy to tell the whole world and beyond that my art studio found a great new place to settle itself and welcome you, art students, art passionate, or just curious about art.
This is the view through the window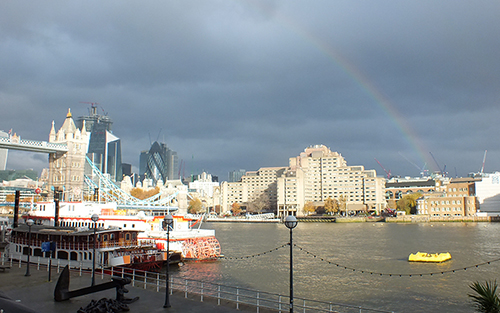 Those are some views of the studio..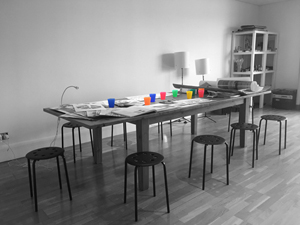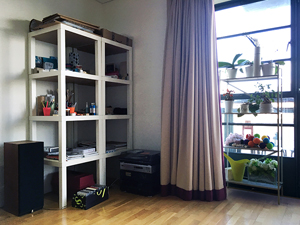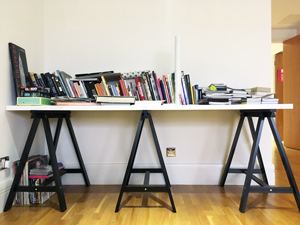 ..and some of the first students attending an art class at Space Quay Heights…
…learning more about lines, lines, all kind of  lines…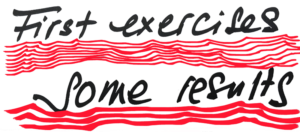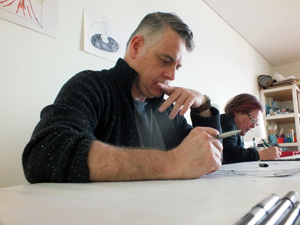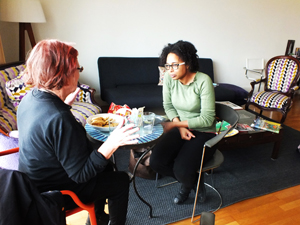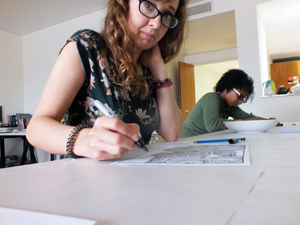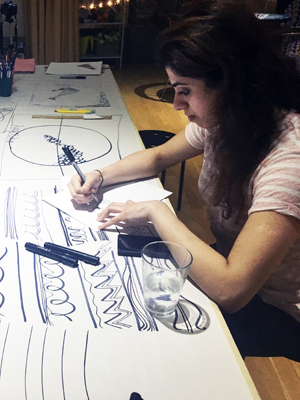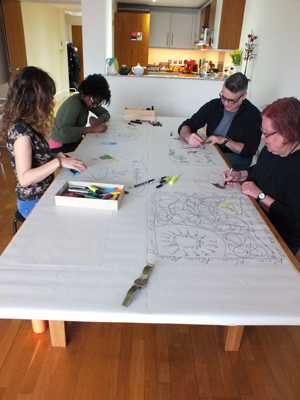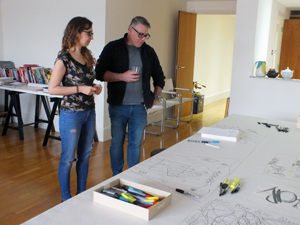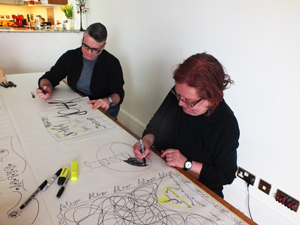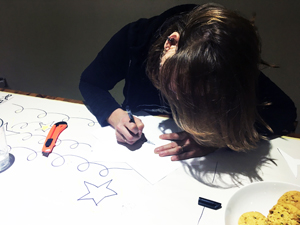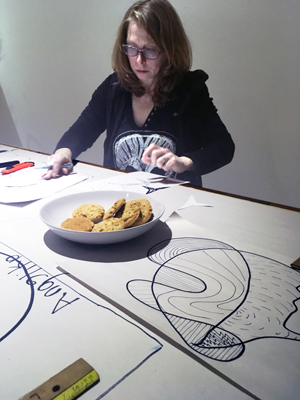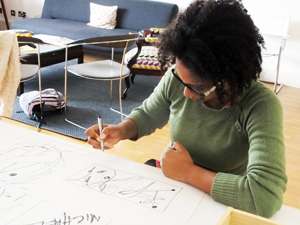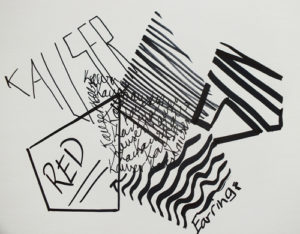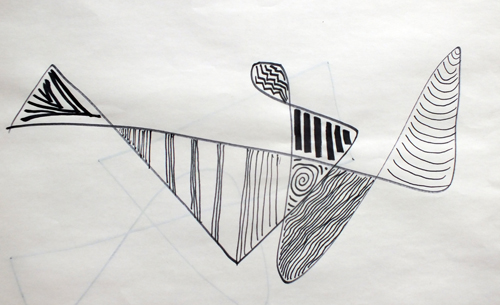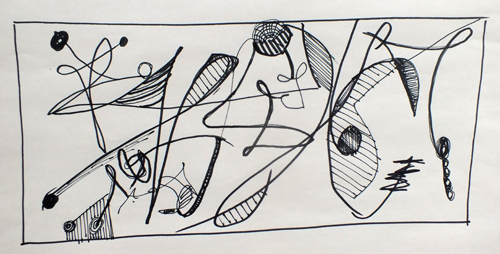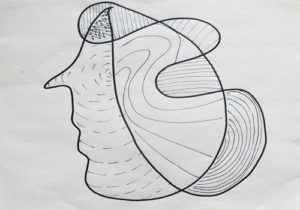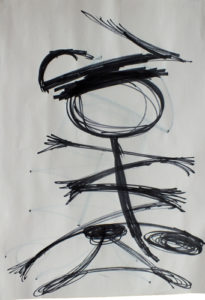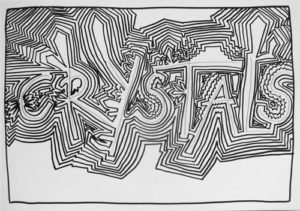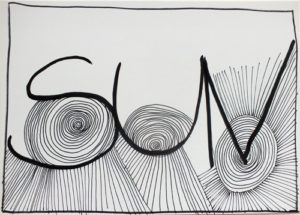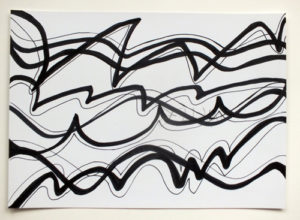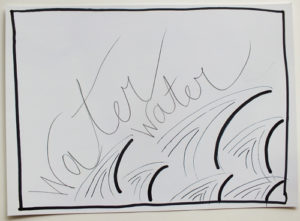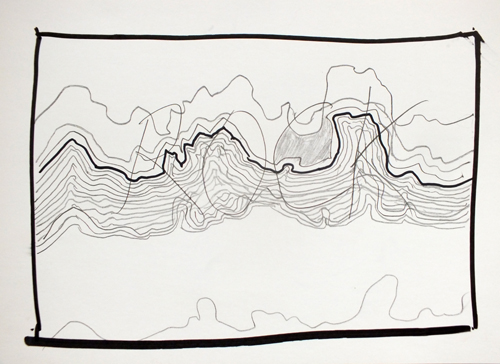 "
Folks, search for lines around you. Look at them, Look differently at things.

 
Read differently the following quote, from political it may become …an artistic one  🙂
"It is a quality of revolutions not to go by old lines or old laws, but to break up both and make new ones."
Abraham Lincoln
I enjoyed very much searching together with you how expressive lines may be…You did a great job!
See you
Christine
____________________________________